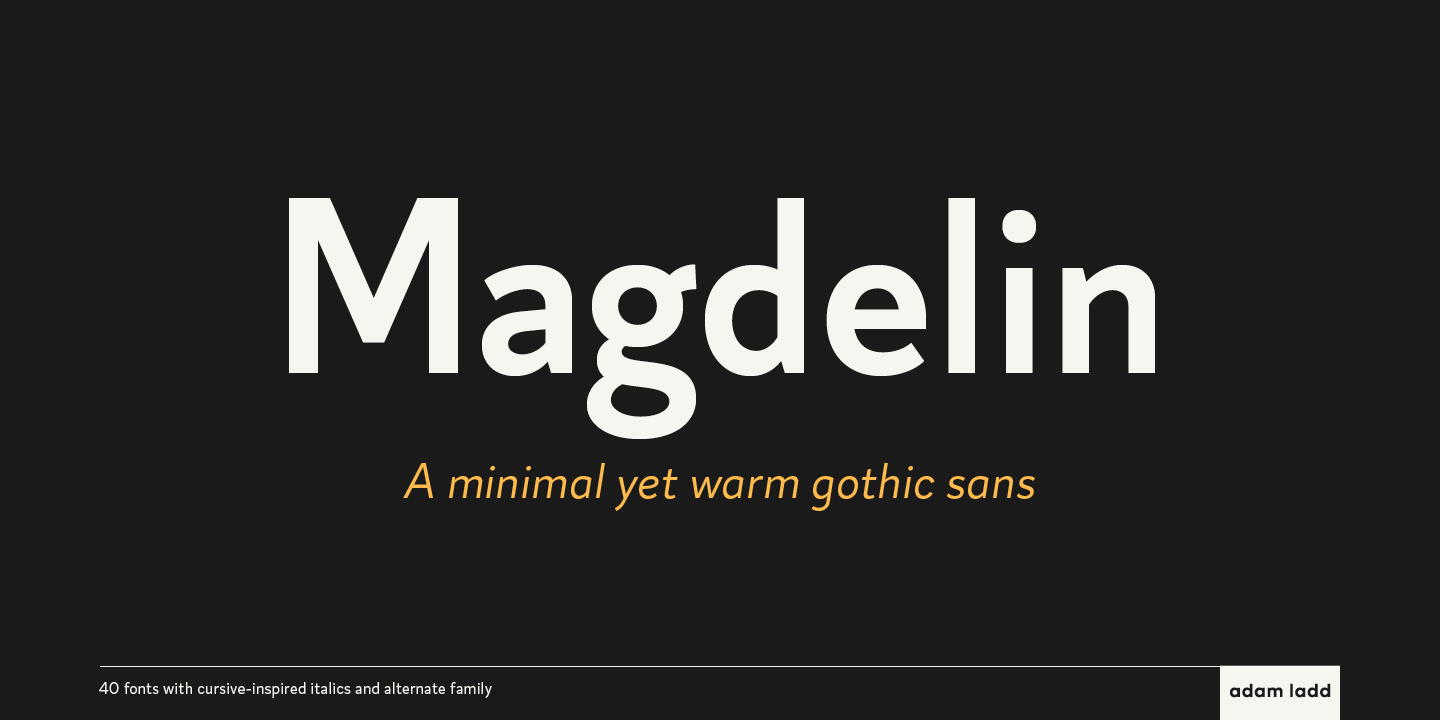 Magdelin is a minimal yet warm gothic sans serif typeface consisting of 40 fonts with normal and alternate families. At its core, the design is a gothic sans having simple forms and low contrast, yet it takes some qualities from the humanist class with its calligraphy or cursive-inspired details found in the italics and the bowl shapes of characters like b and d. The weights range from thin to black.
The small x-height, longer ascenders and descenders, and semi-condensed proportions give it a bit of a vintage or classic feel while still appearing contemporary and modern in current typographic landscapes. The clean design allows it to be a useful and versatile workhorse family great for branding, packaging, editorial, books, websites, digital, and more.
With the alternate family (Magdelin Alt) comes even more calligraphic details by having certain strokes terminate with an angle so it reflects a broad-nib pen drawn at an angle. This increases the overall warmth in appearance.
Magdelin has many OpenType features: Stylistic alternates. Discretionary ligatures. Case-sensitive punctuation for All Caps. Tabular figures. Fractions, numerators, denominators. Superscript, subscript. Slashed zero.
With over 600 glyphs, this font has extensive Latin language support (100+ Latin languages) for Western, Central, and South Eastern European.