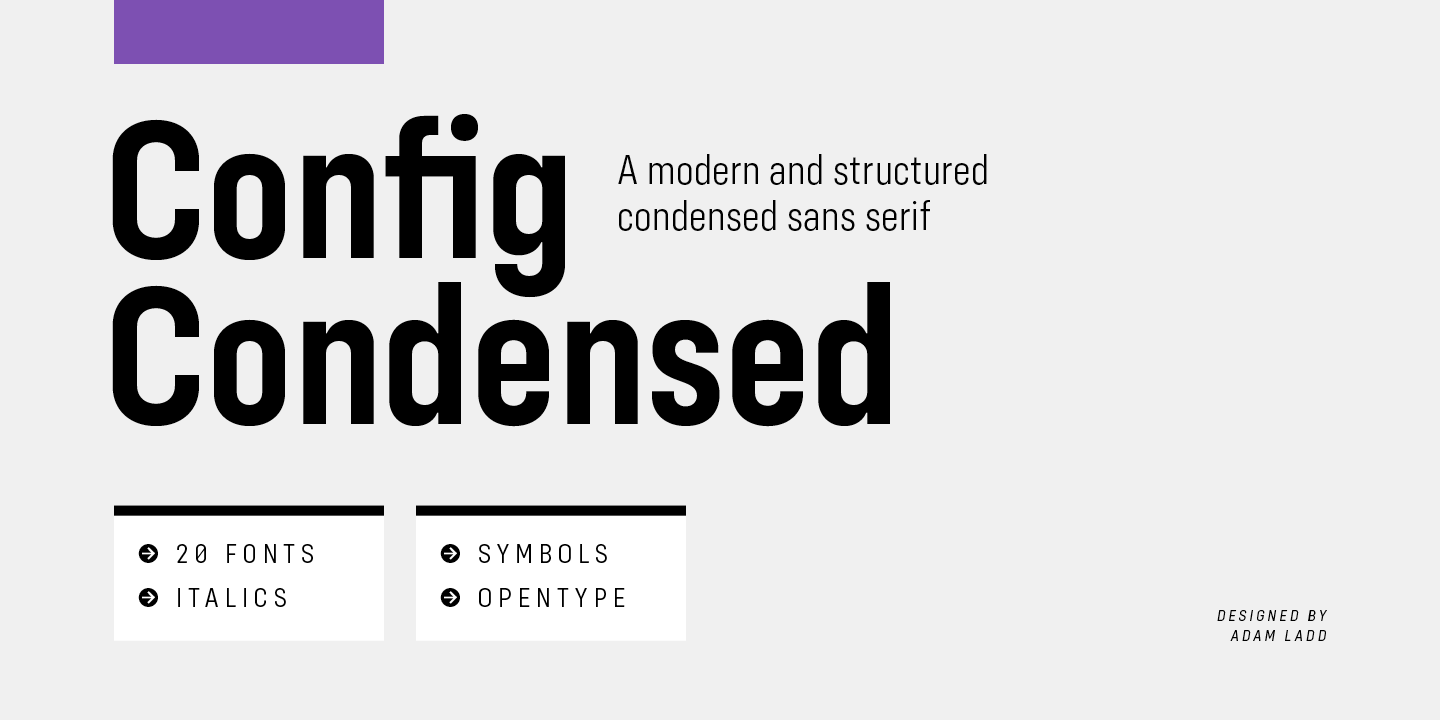 Config Condensed is a modern and structured condensed sans serif type family consisting of 20 fonts in 10 weights plus italics. The neutral design of this typeface with subtle details makes it functional for type setting in small and large sizes, and the condensed proportions are efficient and space-saving. The overall simple and clean appearance allows it to be useful for many applications: layouts, web, branding, apps, etc.
With 10 weights, there are multiple options to fit the need—black and thin for extreme uses and intermediates for more common needs. The clean nature allows it to be readable at small sizes, but the touch of character—as seen in the notched joints (like the n and u), rounded details (like the l and t), and horizontal/vertical terminals (like the a and e)—make it interesting at large, display sizes.
Config Condensed includes lots of OpenType features, as well as symbols to enhance your typography: Multiple stylistic alternates (8 stylistic sets). Standard and discretionary ligatures. Case-sensitive punctuation for All Caps. Tabular figures. Fractions, numerators, denominators. Superscript, subscript. Slashed zero. Arrows, circled numbers, geometric shapes.With over 600 glyphs, this font has extensive Latin language support (100+ Latin languages) for Western, Central, and South Eastern European.